We Process Evictions for Baltimore City
Steps to Evicting a Tenant in Baltimore City
Within our Coverage Area to process evictions: Yes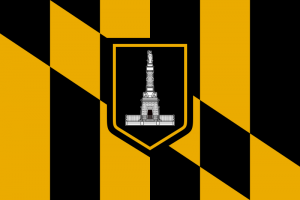 Rental Licenses Required to file for eviction: Yes
Zone: 1
To file a case for a tenant failure to pay rent in Baltimore City is $185.
For that you will get:
● Prepare and file the "Failure to Pay"
● Send a collections letter to your tenant
● Go to court on your behalf 
Within our Coverage Area to process evictions: Yes
Rental Licenses Required: Yes
Can you start an eviction without a rental license: Yes
RENTAL LICENSE IS REQUIRED FOR RENT COURT IN BALTIMORE CITY
If you do not have one, we can register your rental property.  Total fee $105, which
includes the $30 fee to the city & $75 processing fee. Click here to process your Rental License.
CITY INFORMATION
County Website:  Baltimore City Government
County Hotline: (410) 396-3835
District Court:
501 East Fayette Street
Baltimore, MD 21202-4103
Property Registration

The Baltimore City Code, Article 13, Subtitle 4-2, requires every owner of a non-owner occupied dwelling unit, "whether occupied or vacant, whether it is producing revenue or not producing revenue, whether habitable or not habitable" shall file a registration statement with the Housing Commissioner . This must be done upon any transfer of the property and every September 1st thereafter.
Baltimore Evictions Procedure Handbook 
Baltimore Housing Website: Baltimore Housing Landlord Center
Download Property Registration Forms here. All parts must be completed and signed by owner.
Property Registration Part C only
Additional Property Registration Information – 2011
Alarm Registration
The Baltimore City Code, Police Ordinances Article 19, Subtitle 8, requires an alarm system contractor, monitor and user to register with the Police Commissioner annually. EFFECTIVE NOVEMBER 29TH, 2010 BALTIMORE HOUSING WILL MANAGE THE FALSE ALARM REDUCTION PROGRAM ON BEHALF OF THE BALTIMORE POLICE DEPARTMENT
Additional Alarm Registration Information -2010
Download Alarm Registration Forms here.
Download Alarm Registration forms for Companies here
Renew Registration Online
Set up new account or Log in here
Multi Family Dwelling and Room Houses
The Baltimore City Code, Article 13, Subtitle 5-1, states that, no person may operate any multiple-family dwelling or rooming house without a license to do so from the Commissioner. A license may be issues or renewed only if,
All dwelling units are currently registered The license fee has been paid The premises have been inspected.
Vacant Lot Registration
The Baltimore City Code, Article 13, Subtitle 11-1, states that, by September 1 of each year, the owner of a vacant lot that is assessed for $100 or more must file a registration statement with the Commissioner. At the time of acquisition, a new owner of a vacant lot must file a registration statement and pay any registration fees due.
Property Registration Division
417 E. Fayette Street , Room 128
Open Monday – Friday 8:30 a.m. – 4:30 p.m.
410-396-3575
We Provide Eviction Services for Mount Vernon
We Provide Eviction Services for West Baltimore
We Provide Eviction Services for Frankford
We Provide Eviction Services for Loch Raven
We Provide Eviction Services for Hamilton
We Provide Eviction Services for Northwood
We Provide Eviction Services for Park Heights
We Provide Eviction Services for Roland Park
We Provide Eviction Services for Howard Park
We Provide Eviction Services for Federal Hill
We Provide Eviction Services for Cherry Hill
We Provide Eviction Services for Brooklyn
We Provide Eviction Services for Hawkins Point
We Provide Eviction Services for Howard Park
We Provide Evictoin Services for Ashburton
We Provide Eviction Services for Southeast
We Provide Evictoin Services for Hampden
We Provide Eviction Services for Reservoir Hill