We Process Evictions for Prince George's County
Steps to Evicting a Tenant in Prince George's County
Within our Coverage Area to process evictions: Yes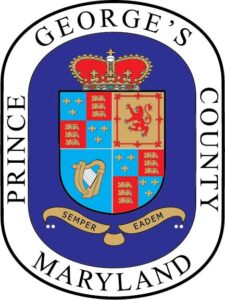 Rental Licenses Required to file for eviction: Yes
Zone 1
To file a case for a tenant failure to pay rent in Prince George's county is $185 court fee.
For that you will get:
Prepare and file the "Failure to Pay"
Send a collections letter to your tenant
Go to court on your behalf
Information on License:
Can you start an eviction without a rental license: Yes, You can get a temporary license the same day in Prince George's County Prince George's County Fee is $115.00, valid for two years. (Additional fees my apply for other municipals).
**New Rental Housing License Change (January 22, 2013)
If your property is within a condominium association, co-op housing or HOA, you must present a certification/letter stating your dues are current.
See Maryland Condominium Act of October 2018
If you are ready to start the eviction process and submit the information to us about your case, click – GET STARTED on filing Failure to Pay form
---
COUNTY INFORMATION
County Website: http://www.princegeorgescountymd.gov
County Hotline: (301) 350-9700
District Court:
4990 Rhode Island Ave
Hyattsville, MD 20781
(301) 298-4200
District Court:
14735 Main Street, Suite 173B
Upper Marlboro, MD 20772
How do I obtain a Rental License to rent my single-family house?
A rental license is required to rent a single-family dwelling with the following exceptions: the tenant is the landlord's parent, son, daughter, sibling, grandchild, grandparent or in-law; the landlord is an active member of any branch of the United States Armed Forces, Diplomatic Corps, or Foreign Service who maintains the subject property as her or his domicile and permanent residence; or the landlord has been relocated for employment or education, maintains the subject property as her or his domicile and permanent residence. A rental license application can be obtained from Housing Enforcement at (301) 883-6100.
Agency which handles Rental Licenses
Department of Environmental Resources
Community Services Divisions
1220 Caraway Court, Suite 1050
Largo, MD 20774
Phone: (301) 883-6100
*Office is closed 12p-1pm for lunch
Office Hours 8:00am – 4:00pm
Prince George's County Sheriff Department
5303 Chrysler Way
Upper Marlboro, MD 20773
Email: [email protected]
Sheriff's Office Landlord Tenant Unit Scheduling Desk: (301) 780-7392
Landlord Tenant Eviction Questions: (301) 780-7392
---
Some Municipals in Prince Georges County handle their own Rental License
---
City of Greenbelt Rental License Information
Properties Located in Greenbelt
City of Greenbelt
Department of Planning and Community Development
15 Crescent Road, Suite 200
Greenbelt, MD 20770
Phone: (301) 345-5417
Fax: (301) 345-5418
Email: [email protected]
Web: http://www.Greenbeltmd.gov
Online Application click here
---
City of Laurel Rental License Information
Properties Located in Laurel
City of Laurel
Department of Community Planning & Business Services
8103 Sandy Spring Road
Laurel, MD 20707
Phone: (301) 725-5300
Email: [email protected]
Web: http://www.laurel.md.us
Rental Licensing Application
Rental Licensing Code Requirements
---
Town of Berwyn Heights Rental License Information
Properties Located in Berwyn Heights
Department of Community Planning & Business Services
5700 Berwyn Road
Berwyn Heights, MD 20740
Phone: (301) 474-5000
Town Website
Rental Licensing Application
---
City of New Carrollton License Information
Properties Located in the City of New Carrollton
City of New Carrollton
6016 Princess Garden Parkway
New Carrollton, MD 20784
Phone: (301) 459-6100
Web: http://www.newcarrolltonmd.gov/
Fee: $150 per year for Multi-Family Condo & $200 per year for Single Family Rental House
Sample of Rental License Application (must complete multi-part form)
---
City of Bowie Rental License Information
Properties Located in Bowie
City of Bowie
Attn: Housing Division
15901 Excalibur Road
Bowie, MD 20716
Phone: (301) 809-3008
Web: http://www.cityofbowie.org
Rental Licensing Application
---
Town of Cheverly Rental License Information
Properties Located in Cheverly
City of Cheverly
Attn: Housing Division
6401 Forest Road
Cheverly, MD 20785
Phone: (301) 773-2666
Web: http://www.cheverly-md.gov
Rental Licensing Application
We Provide Eviction Services for Landover
We Provide Eviction Services for Bowie
We Provide Eviction Services for Laurel
We Provide Eviction Services for Beltsville
We Provide Eviction Services for Upper Marlboro
We Provide Eviction Services for Laurel
We Provide Eviction Services for Lanham
We Provide Eviction Services for College Park
We Provide Eviction Services for Largo
We Provide Eviction Services for Mitchellville
We Provide Eviction Services for Hyattsville
We Provide Eviction Services for Bladensburg
We Provide Eviction Services for Greenbelt
We Provide Eviction Services for New Carrollton
We Provide Eviction Services for Temple Hills
We Provide Eviction Services for Clinton
We Provide Evictoin Services for Oxon Hill
We Provide Eviction Services for Suitland
We Provide Evictoin Services for Cheltenham
We Provide Eviction Services for Kettering
We Provide Eviction Services for Berwyn Heights