We Process Evictions for Montgomery County
Steps to Evicting a Tenant in Montgomery County
Within our Coverage Area to process evictions: Yes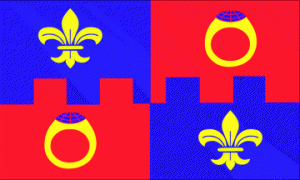 Rental Licenses Required to file for eviction: Yes
Zone 2
To file a case for a tenant failure to pay rent in Montgomery County is $285
For that you will get:
● Prepare and file the "Failure to Pay"
● Send a collections letter to your tenant
● Go to court on your behalf Information on License:
Can you start an eviction without a rental license: Yes
You can get a temporary license the same day.
Montgomery County Fee for Class II (SFH, TH) License is $101.00, valid for one year.
Montgomery County Fee for Class I (Condo) License is $59.00, valid for one year
Our processing fee is $125.00, we will obtain your tempoary license before your court date.Information on License:
Can you start an eviction without a rental license: Yes, We will walk your license application through the Montgomery County Licensing department and get it processed in one day.
The License Fee is $101 for Single Family House & Townhouse and $59 for the condo.  (Additional fees my apply for other municipals). Our processing fee is $125.00, we will obtain your license before your court date.


**Click here to process Rental License Application**

If you are ready to start the eviction process and submit the information to us about your case,
click – GET STARTED
---
COUNTY INFORMATION
County Website:  http://www.montgomerycountymd.gov/
County Hotline: (240) 777-0311
Fore more info contact Montgomery County Housing
District Court:
191 East Jefferson St
Rockvill,e MD 20850
Licensing & Registration
Rental Housing
Montgomery County Eviction Prevention Handbook – click here
——————————————————————————–
Who Must Be Licensed?
Chapter 29 of the Montgomery County Code requires that owners of residential property be licensed before their property may be rented to someone else. Two classes of Rental Facility Licenses exist, depending upon the structure type of the rental property:
Applications:
Rental Housing Licensing Application
The obligation to License rests with the owner of the property. The licensing requirements DO NOT APPLY to properties located within the city limits of certain incorporated municipalities.  Owners of property located within incorporated municipalities should also contact local city governments to inquire about municipal licensing requirements.
Note – Room Rentals: – An owner occupying his/her home is not required to obtain a rental facility license.
What's the Process?
The licensing process is performed by the Licensing and Registration unit of the Department of Housing and Community Affairs. The process includes completion of a Rental Facility License Application and payment of an annual license fee. Once a property owner is licensed, the Department automatically generates a renewal notice each year. The license fee year runs from each July 1st through the following June 30.
What are the New Requirements regarding Lead Based Paint ?
Effective October 1, 2004, the Montgomery County Department of Housing and Community Affairs (DHCA) is compelled by legislation enacted by the Maryland General Assembly to require that owners of rental properties built prior to January 1, 1950 demonstrate full compliance with the requirements of the Maryland Department of the Environment (MDE) Lead Poisoning Prevention Program when issuing a Rental Facility License.
The Rental Facility License Application for all rental types now requires acknowledgement of the date built. If the property was built before January 1, 1950, proof of current registration with the MDE Lead Poisoning Prevention Program; and proof that an accredited inspector has certified that the property meets one of the required inspection standards (lead-free certificate, limited lead-free certificate, or a full risk reduction certificate) must be submitted.
For further information regarding the Maryland Department of the Environment's Lead Poisoning Prevention Program, contact the MDE at 1-800-776-2706 or visit the MDE website at www.MDE.state.md.us.
Are there penalties for failure to obtain a License?
Any person who operates a rental property without first having obtained a License is subject to a class A violation and may have to pay civil fines as a penalty.
For current fee amounts and further information, refer to Frequently Asked Licensing/Registration Questions or contact the Licensing and Registration unit at 240-777-3666.
Frequently Asked Licensing/Registration Questions
Effective July 1, 2004
1. How Much are the License/Registration Fees?
Structure Type Annual Fee Per Unit for Each Structure Type
LICENSE FEES
CLASS I Licenses Apartment Complex $38.00
Accessory Apartment $38.00
Personal Living Quarters $38.00
All Other
(includes individually owned Garden Condominium, High-Rise Condominium, and Piggy-Back Units) $56.00
CLASS II Licenses Single Family Detached House $98.00
Townhouse $98.00
Duplex $98.00
Back to Back Townhouse $98.00
Quadraplex $98.00
REGISTRATION FEES
Common Ownership Communities Registration Fees All types of units $3.00
Registered Living Units No fee
2. How often do I have to pay the License/registration fee?
The License/registration year period follows the county's fiscal year–July 1st through June 30th of each year. The full fee is due for any unit that is rented for any portion of the fiscal year.
3. How do I know when the License/registration fee is due?
Invoices are automatically issued each year. Payment is due within 30 days upon receipt.
4. Who do I make my check payable to?
Montgomery County, MD.
5. When will I receive my License?
License Certificates are only issued to landlords of apartment complexes (because the certificate must be posted). For all others, the canceled check acts as confirmation that the application has been processed. Anyone needing confirmation or written proof of licensing status may contact the licensing unit directly by calling 240-777-3666.
6. Who must complete the License application form?
Anyone may complete the form, but the owner must sign the completed application.
7. What are the penalties for failing to License/register?
Failure to License/register is a Class A Violation of the Montgomery County Code and violators may be issued a civil citation for $500 for the initial offense, and $750 for repeat offenses.
8. Do I have to hire an agent or management company to handle my rental property?
No, however rental property owners who live outside the state of Maryland must designate an "agent for service of process" (also called a "legal agent"). The legal agent must live in Maryland and agree to accept legal documents on behalf of the out-of-state owner. A legal agent may be a friend or family member, they do not have to be a professional management agent. Even owners living in nearby Washington, D.C. or Virginia must assign legal agents.
9. What do I do if I sell my rental property? Do I get a refund of the License fee?
Notify the Licensing/Registration Unit by sending in a short note which includes the following information:
– License number
– Address of the rental property
– Date of the sale
– New owner's name & address
No refund will be issued if the property was rented during any portion of the License year.
10. What does Montgomery County use the License/Registration Fees to pay for?
License fees are used to support the landlord-tenant dispute resolution process as well as code enforcement activities.
Common ownership community registration fees are used to support the common ownership communities dispute resolution process.
11. Do the licensing laws apply in all areas of Montgomery County?
No. Rental properties located within the city limits of certain incorporated municipalities may need to be licensed by the respective city governments, such as City of Rockville and the City of Gaithersburg. A phone call to the License and Registration unit will confirm whether licensing/registration is required. Our phone number is 240-777-3666.
12. Are any units exempt from the licensing requirements?
Yes – there are two types of exemptions:
Owner Occupied: A unit may be exempt if someone who is a partial owner lives in the unit – caller should contact the licensing unit for details.
Relative Occupied: A unit may be exempt if it is occupied by a relative of the owner. The term "relative" means:
The landlord's siblings, parents, grandparents, children and grandchildren, and their spouses; and
The landlord's spouse and the spouse's siblings, parents, grandparents, children and grandchildren, and their spouses.
13. Are there special licensing requirements for Accessory Apartments?
There is a separate application process for accessory apartments, commonly referred to as "mother-in-law" apartments. These units may only be located in owner-occupied single family detached homes and the property owner must be granted a special exception by the Board of Appeals. Any property owner interested in this program should contact the Housing Code Enforcement unit for details at 240-777-3785.
14. What are Registered Living Units?
Registered Living units are similar to accessory apartments, except that the units are occupied rent-free by either a relative or household employee of the owner occupant.
15. What are Personal Living Quarters?
The Personal Living Quarters program allows for the existence of affordable individual living units in a multi-use building. A Personal Living Quarters Building is a building containing at least 6 individual living units where the residents may share cooking and sanitation facilities. Personal Living Quarters are allowed as a special exception or a permitted use in all multiple-family residential zones, central business district zones, transit station development area zones, and certain commercial zones. For additional information, contact the Licensing and Registration unit at 240-777-3666.
For more info on Montgomery County Licensing and Registration – click here
---

For the Landlord Tenant Handbook for Montgomery County click here.
We Provide Eviction Services for Rockville
We Provide Eviction Services for Gaithersburg
We Provide Eviction Services for Silver Spring
We Provide Eviction Services for Montgomery Village
We Provide Eviction Services for Wheaton
We Provide Eviction Services for Takoma Park
We Provide Eviction Services for Chevy Chase
We Provide Eviction Services for Kensington
We Provide Eviction Services for Poolesville
We Provide Eviction Services for Glen Echo
We Provide Eviction Services for Brookeville
We Provide Eviction Services for Glenmount