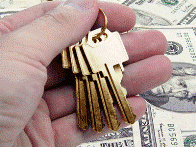 Maryland Evictions Online, a division of Calhoun Properties Group, LLC, has been in business and serving property owners and residents in the Baltimore-Washington area since 1984! This successful experience and longevity translates to you as efficient and proven professionals who understand real estate and property management and would like to put this experience to work for you. Given the opportunity, we can and will maximize your investment property's financial potential. Since Maryland Eviction Online is a complete professional property management company, we offer all services of property management within our company. This affords the advantage to you of our signature performance of professional services  with regard to maximum efficiency and economy. We make owning investment property the hassle-free and financially profitable venture that it should be ideally! Let us show you how we can manage and maximize the financial potential of your investment property and, thus, liberate your time and energy to conquer new horizons!
By joining us you are getting a complete property management company. Office hours are Monday through Saturday with round-the-clock response for emergencies! Our clients, as well as our tenants, are guaranteed a timely and satisfactory response to inquiries or issues. It also gives you the peace of mind that your investment property is, as promised, being managed responsibly and professionally. As a client, you will also receive the following services:
Rental Budget:
We determine a rental budget and a fair market rent rate for your property. The studies we compile include mortgage payments, maintenance, and management costs.
Advertising:
We will write and insert a classified ad in the newspaper, with governement programs (Section 8 listings) as well as on the internet mentioning the details which will most effectively entice a prospective renter. When the property is rented, we handle the cancellation of the ads as well.  "For Rent" signage is placed and removed at your rental property. Open houses are conducted as needed.
Tenant Screening:
We will thoroughly screen all replies to your property. We screen tenants by credit report, employment  and income verification, and we interview the last landlord to verify that this prospective tenant was a satisfactory  tenant and left their last rental property in good standing. Yes, we screen our prospective tenants very hard, but it is as important to MEO as it is to you that we place good people into your investment property. The early personal contact that a tenant receives from MEO establishes a good dependable relationship.
Maintenance:
We will answer the renter's maintenance complaints and arrange for repair work. Our tenants have access to a 24-hour emergency number if a problem should arise in the middle of the night. This adds security to the tenant as well as you the investor that we are watching after your property 24 hours a day 7 days a week. That is comforting all by itself.
Inspections:
When a tenant checks into a property we conduct a walk through inspection on that property. This way we have on record the condition that the property was in when a tenant moves in. When that tenant leaves we use the same report to check them out. This way there is no confusion on the condition of the property after a tenant leaves. Our property managers  also conduct annual internal inspections and quarterly "drive by" inspections on your property to make sure that the tenant is taking the best care of your rental investment.
Monthly Statements:
Each month you will receive a detailed statement on your property. These statements are easy to read and understand. The statement will break down the month's activity on your investment property. It will show rent collected, management fees deducted, itemized maintenance, and finally your net dollar amount.
Every real-estate investor knows two things: 1) Owning rental property is good business with great returns. 2) It can also cause you a ton of grief. Owning rental property should be an enjoyable venture. Why not let a professional management company help you make owning rental properties a trouble free investment. By joining MEO that is exactly what you will get. We make owning rental property fun as well as lucrative. Let us help you today.