We Process Evictions for Baltimore County
Steps to Evicting a Tenant in Baltimore County
Within our Coverage Area to process evictions: Yes
Rental Licenses Required to file for eviction: Yes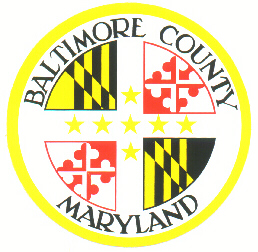 Zone: 2
To file a case for a tenant failure to pay rent in Baltimore County is $285.
For that you will get:
Prepare and file the "Failure to Pay"
Send a collections letter to your tenant
Go to court on your behalf
Information on License:
Can you start an eviction without a rental license: No, You will have to file with the Baltimore County Housingy Baltimore County Fees vary, Valid for two years. (Additional fees my apply for other municipals) Our processing fee is $150.00, we will obtain your license then file the Failure to Pay.
Click here to process Rental License Application.
To contact the county directly regarding rental license & registration click here 
**recently updated
If you are ready to start the eviction process and submit the information to us about your case, click –GET STARTED on filing Failure to Pay form
---
COUNTY INFORMATION
County Website: http://www.baltimorecountymd.gov/
County Hotline: (410) 887-6060
District Court:
1 Rolling Crossroads
Catonsville, MD 21228
120 East Chesapeake Ave
Towson, MD 21286-5307
8914 Kelso Drive
Essex, MD 21221-3135
If you are ready to start the eviction process and submit the information to us about your case, click – GET STARTED
Do I Rental License to rent my single-family house?
Yes. The licensing requirements differ for properties located within the city limits of certain incorporated municipalities
Rental Housing Licenses
All buildings or a portion of a building that contain one to six dwelling units intended or designated as rental units must register and be licensed with Baltimore County.
Note: If you are filing an Exemption Affidavit, there is no fee required.
Applications
Download Rental Application Packet (select all items below) or individual forms as needed. The PDF applications will open in a new window. Fill-in, print and sign.
●Nuisance Complaints Procedure and Form Effective September 27, 2010.
●Carbon Monoxide FAQ
●Carbon Monoxide Alarm Verification Effective February 13, 2010
●Carbon Monoxide Alarm Regulations (PDF)
●Landlords and Tenants: Tips on Avoiding Disputes (PDF)
●Rental Registration Exemption Affidavit (No fee required)
●Rental Housing Application
●Inspection Sheet
●Payment Coupon
●FAQ
The following must be returned together (signatures must be original IN BLUE ink):
A Completed application with all information printed, typed, checked, or circled as appropriate.
Carbon Monoxide Alarm Verification
Applicable lead inspection certificate (see page 2 of application).
Completed rental license inspection sheet (completed by licensed home inspector) or "Registration Exemption Affidavit." (No fee is required for an exemption affidavit.)
Payment payable to "Baltimore County, Maryland" attached to payment coupon.
What is the "Rental Registration Program"?
On December 19, 2007, Baltimore County Council Bill 87-07 was passed requiring that all buildings or a portion of a building that contain one to six dwelling units, intended, or designed to be rented, leased, let or be hired out to be occupied for living purposes be registered and licensed with Baltimore County.
Purpose – To establish a licensing program in the county in order to create an additional procedure for the enforcement of county codes and regulations
to protect and
to promote public safety, health and welfare.
This program is a County Council initiative that started as a pilot program in certain neighborhoods and has grown, by vote of the Council, to cover the entire County on February 3, 2008.
Inspection
Some of the items checked for:
●carbon monoxide alarms
●smoke detectors
●electrical system
●all plumbing – functional
●windows are operational
●proper ventilation of all combustion appliances (furnace, hot water heater, dryer
●secondary means of escape from sleeping areas
●no exterior safety hazards
Rental Registration Reports
Some files are large and may take longer to load. These reports are updated monthly.
Alphabetically by Street Name (PDF) – Exemptions codes included in this report are explained at the end of the report.
Summary by Councilmanic District (PDF)
Summary by Zip Code (PDF)
Disclaimer: This information was provided by property owners and compiled by Baltimore County for public access. Baltimore County makes no representations regarding the completeness or accuracy of this information, but rather disclaims responsibility for errors herein and reserves the right to make changes at any time without notice.
Information
Rental Housing Registration at 410-887-6060 or e-mail: [email protected]
Licensed Home Inspectors
FAQ – Rental Registration frequently asked questions.
Permits, Approvals and Inspections
Revised September 29, 2011
We Provide Eviction Services for Mount Vernon
We Provide Eviction Services for West Baltimore
We Provide Eviction Services for Frankford
We Provide Eviction Services for Loch Raven
We Provide Eviction Services for Hamilton
We Provide Eviction Services for Northwood
We Provide Eviction Services for Park Heights
We Provide Eviction Services for Roland Park
We Provide Eviction Services for Howard Park
We Provide Eviction Services for Federal Hill
We Provide Eviction Services for Cherry Hill
We Provide Eviction Services for Brooklyn
We Provide Eviction Services for Hawkins Point
We Provide Eviction Services for Howard Park
We Provide Evictoin Services for Ashburton
We Provide Eviction Services for Southeast
We Provide Evictoin Services for Hampden
We Provide Eviction Services for Reservoir Hill